Mom of One Having Fun is hosting this adorable giveaway that ends in approx. 8 hrs.
Cherished Jewels allowed Mom Of One Having Fun to do a give-away!  One lucky blog reader will be winning:
-1 Knit Reversible Baby Beanie
–measurements: 12-15 in circumference – 5in height-1 pair of Baby Mary Janes with small white sparkle flower and a buttoned strap so you can easily put on and take off shoes
–size 3-6 months
—Measurements: Toe to heal 3.5in – back bottom to back top 1.5in
-2 matching green and white sparkle yarn flower hair clips
–each have a detachable clip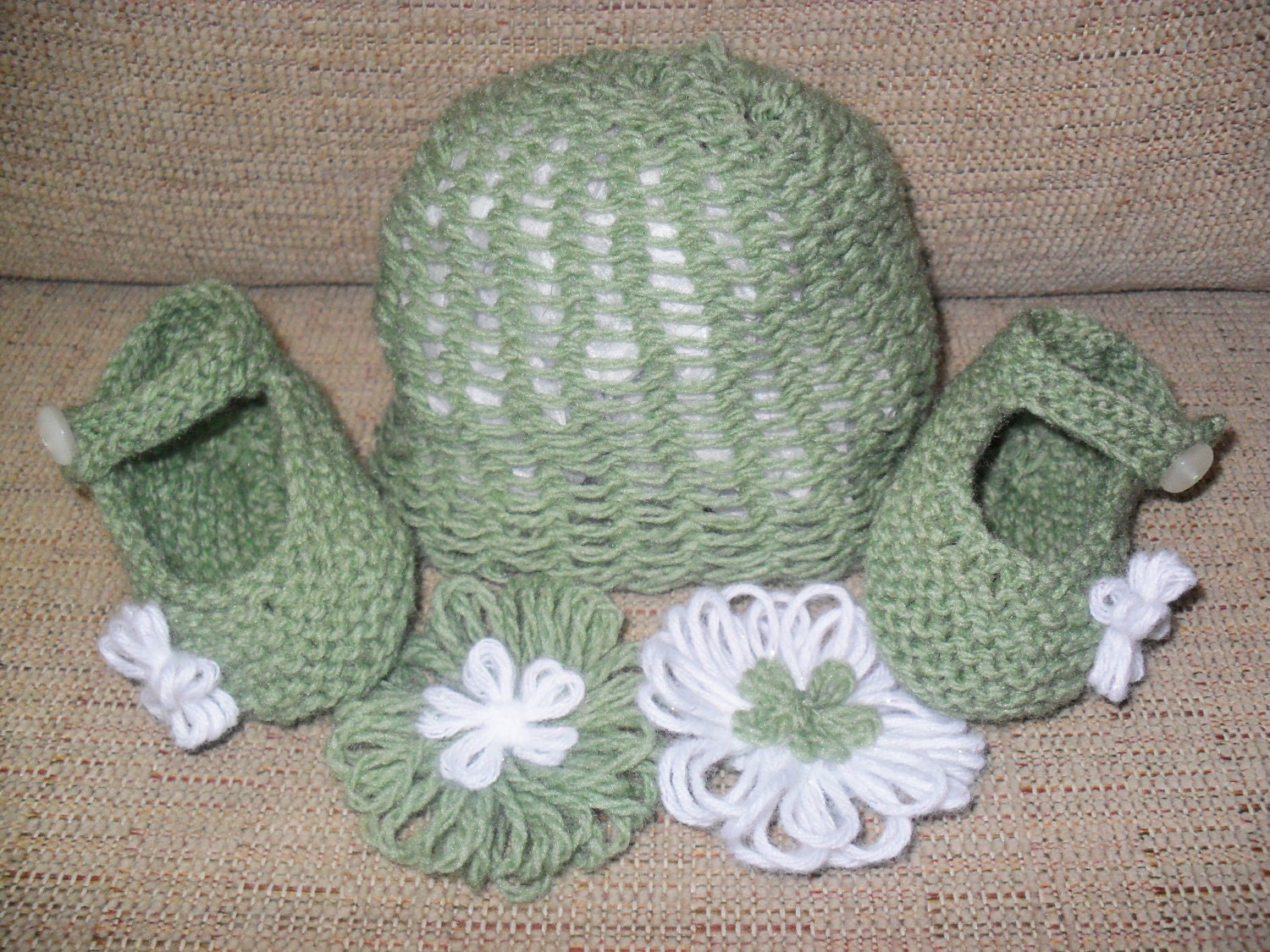 -1 knit baby beanie
–White with pink and purple flowers
—Measurements: circumference~11-13inches, height:~6in-1 pair of baby mary janes
–Purple with pink flowers and buttoned strap for easy put-on and take-off
—Measurements: Toe to heel~4in, back bottom to back top~1.5in
-2 flower tie-ons
–Both pink and purple with sheer ribbon attached so you can tie them on your baby's wrist, ankle, or hair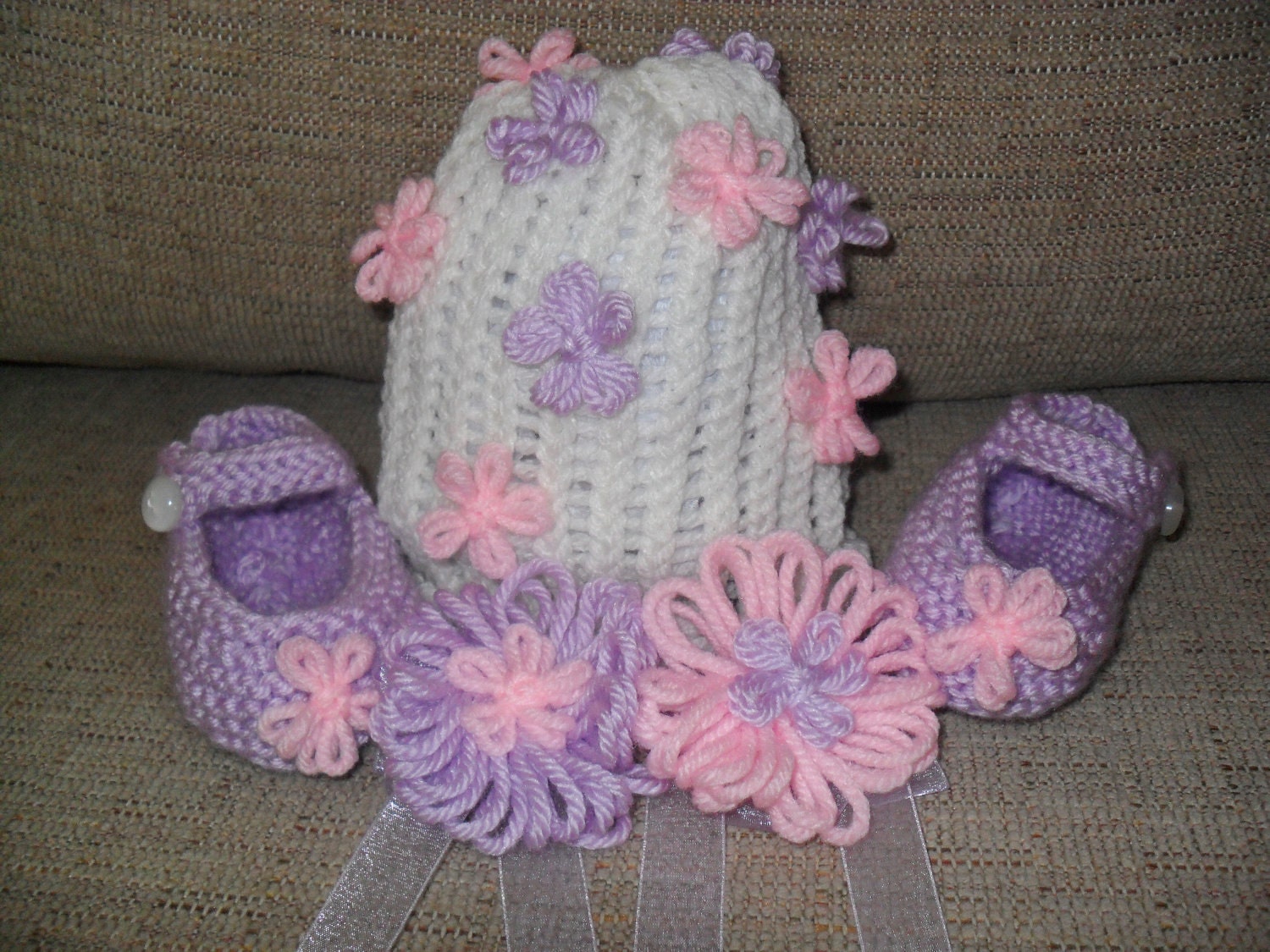 Winner gets to pick.